Who has never dreamed at least once in their life to be able to attend a school of princes and princesses? At the academy of good and evil, it seems that this dream could become a reality for a select few. Released on Netflix on October 19th, currently ranks third in the top 10 most viewed films on the streaming platform, although it has been at the first for a long time. Time had announced it as one of the most anticipated films of 2022, while Empire called it one of the best films coming out in 2022.
The film is based on the book saga of Soman Chainani, the story told is that of two twins who have decided to found a school where princes, princesses, evil witches and various antagonists are followed, so that they can then create their story. That's right, according to the reality of this world, even Cinderella, Grimilde and all the characters we love, passed through this prestigious academy, before being able to give life to their story. Twist – not so unexpected indeed – the bad brother is tired of the wicked losing and wants to destroy the balance between good and evil, creating only chaos and destroying every part of the world. To do so, he kills the good twin, takes his likeness and tells his version of his facts.
Is the academy of good and evil faithful to the book?
The director of the film, Paul Feig, in an interview with Entertainment Weekly he has declared "If we had shot everything in the first book, the film would have cost billions of dollars. You take the things that the public, readers and fans love about books and then rearrange them so that they are still yours, but in a way that makes them happy. You will also have an audience that is unfamiliar with the books, or an audience that is experiencing it without having to know the material – I am very much against all films where you have to know things before you go to see them. "And despite this, it seems that the director has seen it right, because the film has been acclaimed and loved by many fans, both by readers of the books, and by those who have approached this universe for the first time.
He went on to say: "It's fun to watch a movie based on a comic if you've grown up with comics and know all the characters, because there are all of these. easter egg. But I also find this can be very discriminatory for the public. For this film, it is not necessary to know the book. Come in, enjoy this story, enjoy these characters, then if you want to go read the books, that's fine. They both need to stand alone. And we hope to continue to do so in the sequel as well".
And what can I say, the film's ending seemed to shout "This story doesn't end here!" and although it has not yet been renewed for a sequel, the hopes do not seem to be in vain. The paper saga is made up of 6 novelsplus an extra book "The school for good and evil: The ever never Handbook" published in English in 2016 and still unpublished in Italy.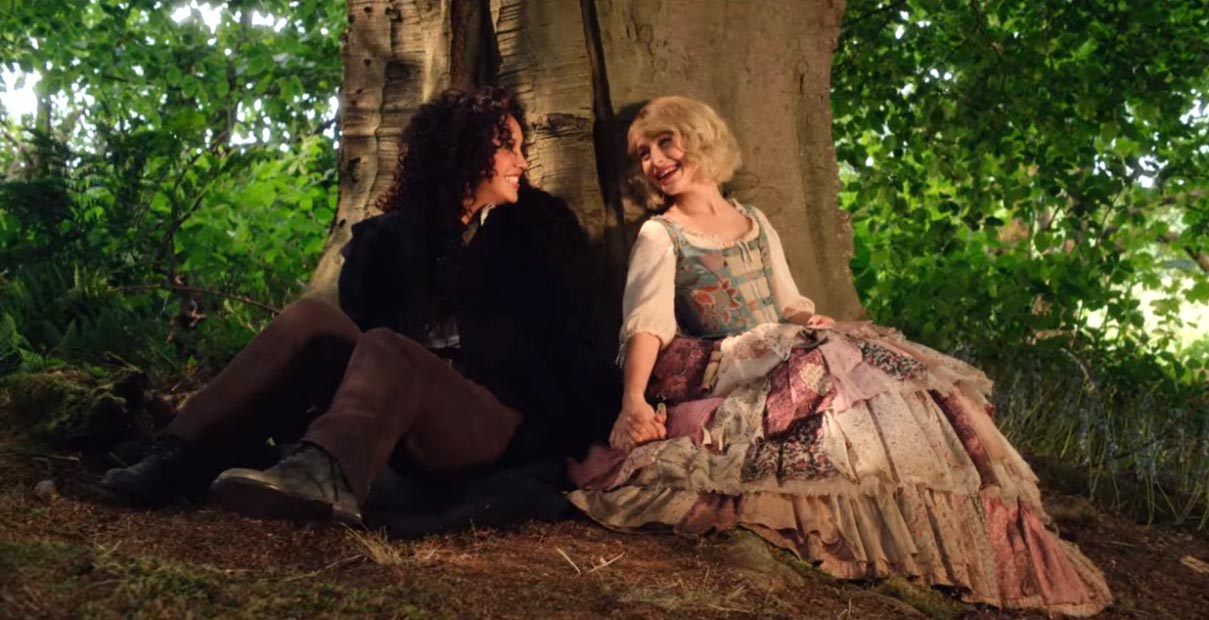 The kiss of true friendship
The real protagonists of this story are Agatha (Sofia Wylie) And Sophie (Sophia Anne Caruso) two best friends, misunderstood by the rest of the people of Gavaldona village where they live in which "nothing ever happens". Sophie she is a lover of history starring princesses and princes, Agatha prefers to read novels of another thickness, although they are totally different, the feeling that binds them is the most true there can be in all fairy tales. In the hope of making her dream come true, Sophie writes a letter to the academy so that she can be chosen to attend it. Lest something bad happen to her, Agatha follows it, to the surprise of both, however, the latter ends up in the school of good, while Sophie in that of evil.
All of this will radically change Sophie, to the point of making her bad, but it will be her friendship with Agatha and bring it back to reality and make it understand that we are not simply good or bad, but that we are human. Coming back to her senses, Sophie sacrifices herself for her friend and she, with a kiss of true friendship, manages to save her from her death.
What about everything and well what ends well, the two return to their world and everything seems to return to normal. However King Arthur's son, he still needs his princess, Agatha and he seems willing to do anything to bring her back to the academy. Will she succeed? We will find out together in the hope of soon seeing the second film of the saga announced!
Greetings to all the princesses and heroes who read us!
_____
Keep following us on Facebookon Instagram, Twitter And Waveful! Get all the news on your mobile by subscribing to the channel Telegram.
Find out the latest updates by clicking here.